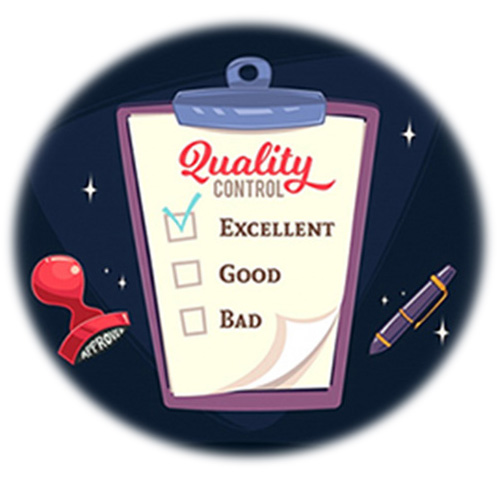 The Quality of a software application is decided by how well it was tested. Any compromise on quality can result in application failure and customer loss. Quality Assurance at Shasta is not about manual or automated testing of software applications… We emphasize quality on every iterative project life cycle
Our goal for testing has been towards empowering user experience with the lesser cost of quality and to ensure high-level stability, performance, quick availability.
We offer a wide range of services in the software testing with a special focus on website testing, mobile application testing, database testing & reports validation, etc. We believe that we can always offer our clients a less costly and more effective way of testing their software.
Our established testing approach employs a wide range of industry-standard testing tools that leverage proven methodologies for planning, process control, performance metrics, test automation, test execution, defect tracking and reporting.
We have proven expertise with

Selenium

JMeter

QTP

LoadRunner
Testing services offered at Shasta
---
Shasta Tek Solutions delivers independent QA & Testing services for your Projects & Products, to drive quality. Our experts will always work directly with your team to create an end-to-end process that works consistently and rapidly while providing you dedicated support and seamless feedback. Our services are directed to help you achieve quality at speed and ensure that you have a secure online existence.
From automation, performance, and functionality to localization and regression, our QA & Testing service encompasses everything that enables us to deliver a quality product, swiftly. Using the best approach, tools, and frameworks we mitigate risks and improve the time to market and your businesses ROI.
What is our Offering
Shasta Tek Solutions, who have been managing the business intelligence mostly on the structured format, are now geared to provide cost-effective independent QA & Testing Services to vast industries.
Cost-effective solutions with Top level quality.
End-to-end test coverage for our client's project/ product.
QA reporting with Unbiased.
Best practices and strategies to cater to the unique software QA testing needs.
Creative and innovative solutions for QA and Testing.
Customized service models aligned with client's needs on achieving their goals.
Create a challenging and rewarding work environment.
Provide effective and efficient QA & testing services to all our clients.
Provide quality employee programs for recruitment, development, motivation, and retention.
24X7 supporting QA Team on a shift basis.
Shasta Tek is a one-stop shop for all of your QA & Testing services.
We are aware of all the touch points of the customer in a wide range of applications, including the web, desktop, mobile, packaged products, etc.
Our testing approach is well structured & leverages upon proven industry standards.
Test Log for each build delivery with Test Release notes is sent to stack holders.
Low and High-level Test cases are prepared. RTM for regression testing is prepared based on the Module integrity verse Test cases mapping, which makes easier for Test execution on new functionality adding's, Change Request on Maintenance projects or removing any Functionalities.
Our team will send the status reports on every testing progress by daily, weekly, monthly and ad-hoc information whenever it's required for reviews and decision making.
We support various development methodologies like Agile, waterfall, DevOps, and Hybrid models and work collaboratively with the development teams as well with customers.
Testing professionals with comprehensive experience across domains
An organized approach for various testing and the organize of test cases to promote repeatability.
Our infrastructure has multiple redundant servers with 99% uptime with around the clock (24X7) support.
Dedicated testing labs with well-equipped servers simulate various client environments at our premises and extensive use of the cloud in our testing infrastructure.
Utilization of web-enabled defect management tools reflecting transparency on the testing cycle.
Multiple teams will work in different modules to track the defects in real time.
Expertise on all type of leading tools for application lifecycle management, test management, defect management, test data management, etc.
Increase the productivity, efficiency, functional coverage & accuracy of your projects.
Our testing services are done in real-world conditions and environment to record, study and analyses the real-time behavior, expression, and experience of the end users.
We're Professionals To Grow Your Business!