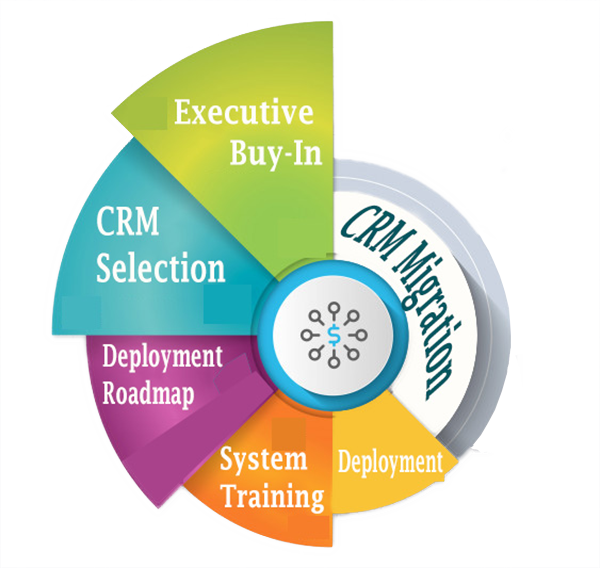 CRM Migration
Need for Migration may arise for various reasons. Some of them could be:
One reached the limits of the current CRM application or product, in terms of efficiency, users, objects.
Implementing any new business process in the Current CRM appears very cumbersome and the impact is unknown.
Organic or inorganic growth has necessitated such a change.
Design of Current implementation has hit a roadblock and rendered the application un-scalable.
Could be the current application maintenance and tenancy costs need to be optimized.

Migration requires an approach for the migration of data, business processes, access privileges, reports and dashboards and so on.
We're Professionals To Grow Your Business!